2023 Parkinson's Unity Walk - Support the Light of Day Team!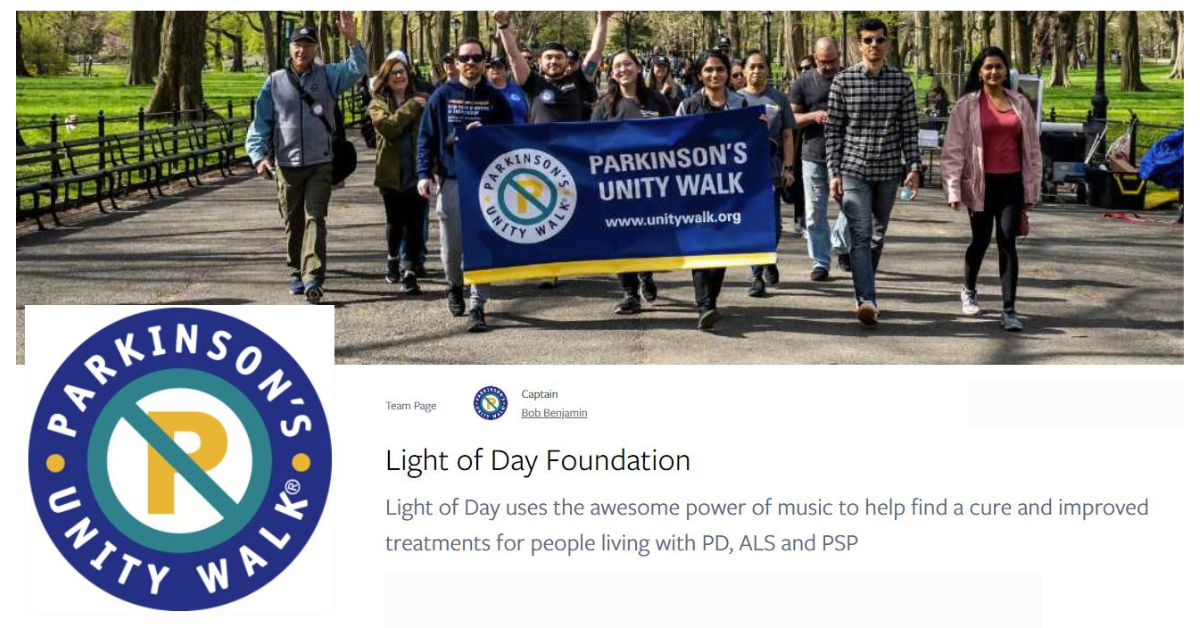 April 22, 2023
Central Park
New York, NY
United States
Details:
Light of Day Foundation and our team captain, Bob Benjamin, invite you to support our team as we participate in this year's Parkinson's Unity Walk powered by The Michael J. Fox Foundation to support Parkinson's research.

Click here to sign up as a member of our team, donate, and share with your family and friends!
The goal of the Unity Walk has always been to bring a unified Parkinson's disease (PD) community together around a shared goal: to cure Parkinson's. Since its inception in 1994, the event has dramatically scaled — from 200 participants in its first year to 11,000 around the United States and more than 30 countries by 2019. To date, the event has fundraised more than $29 million for Parkinson's programs and research.
Your gift and support will make a real difference: 100 percent of the Unity Walk proceeds go directly to The Michael J. Fox Foundation's high-impact research and policy programs.

Help us move a cure for Parkinson's disease over the finish line by making a donation today.
Thank you for your support!
LOD Events
LOD23 Rockland
April 2nd, 2023
2023 Parkinson's Unity Walk - Support the Light of Day Team!
April 22nd, 2023
Light of Day Mini Golf Classic 5
June 17th, 2023
Find more Events
Our Artists
Light of Day would like to thank all of the performers who have dedicated their talents for supporting our fight against Parkinson's.
View Past Performers
Store
Store for Light of Day Merchandise
Visit Shop