GOLF FORE PARKINSON'S
Benefit golf outing at the Jumping Brook Golf Club in Neptune on Columbus Day, October 14, 2019.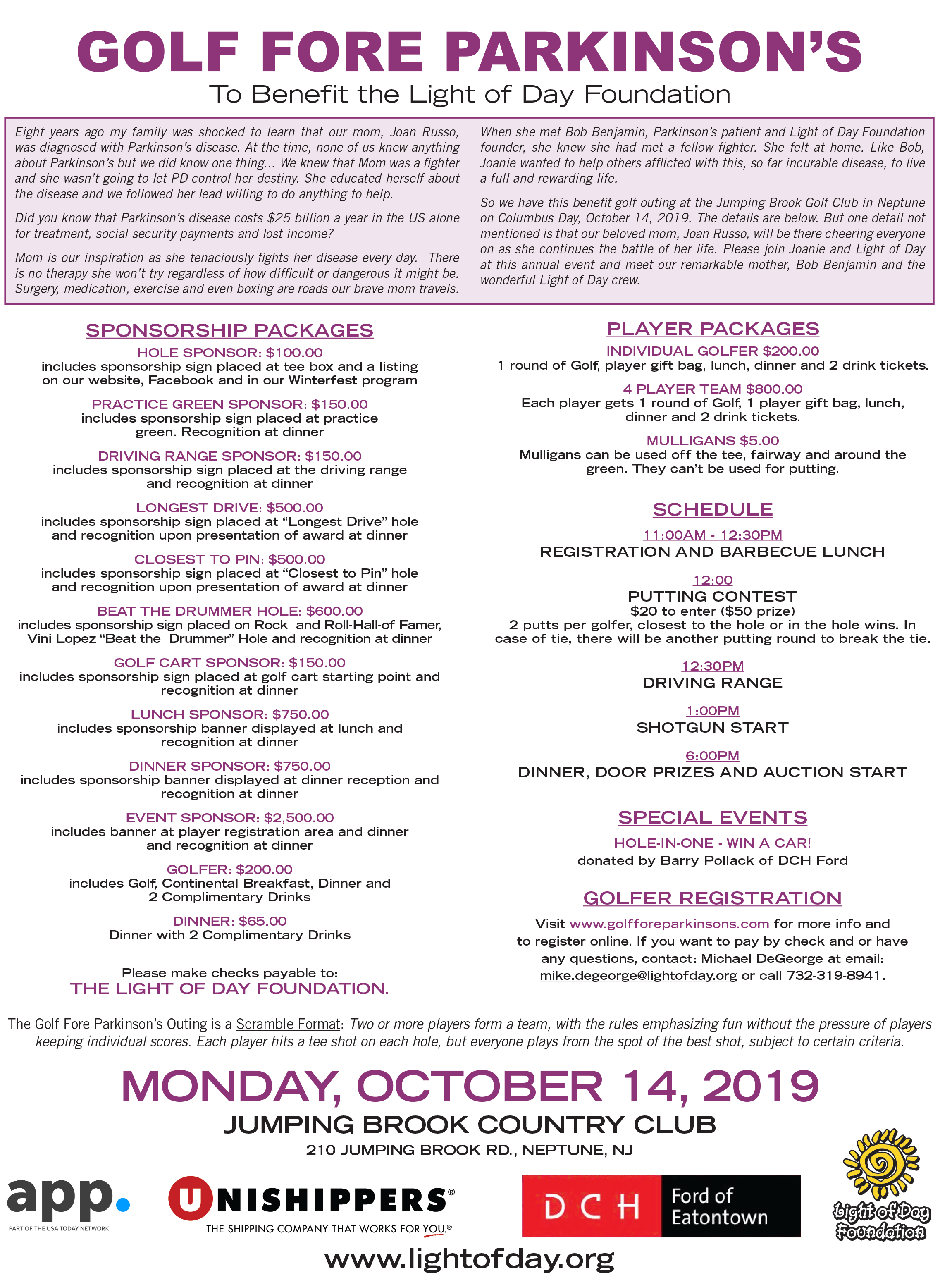 LOD Events
There are currently no Events set up.
Our Artists
Light of Day would like to thank all of the performers who have dedicated their talents for supporting our fight against Parkinson's.
View Past Performers