Crossroads in Garwood to Host Light of Day Family Concert
Benefit show helps with research and treatment of Parkinson's Disease
GARWOOD, NJ. – After snow delayed the originally scheduled date, New Jersey's Crossroads (http://xxroads.com) music venue will host a Light of Day family concert on a new date - Saturday, February 4, extending the Light of Day series of concerts on the Jersey Shore and in north Jersey early in beyond the traditional January run.
The lineup is filled with kid-friendly New Jersey based artists, anchored by The Campfire Flies (http://facebook.com/thecampfireflies). This new band features acoustic instruments (guitars, mandolin, banjo & accordion) layered harmony and great songs, pooling the talent of some NJ's most acclaimed original groups (The Cucumbers, Speed The Plough and The Thousand Pities).
Montclair's Jason Didner and the Jungle Gym Jam (http://junglegymjam.com) will give an interactive performance of their spirited Jersey rock infused with family-oriented and educational lyrics. Marc Bazerman from Baze and His Silly Friends (http://mysillyfriends.com) based in Caldwell, will give kids a chance to correct his comical jumble of nursery rhymes. Jersey Shore-based Yosi (http://yosimusic.com) rounds out the line-up with his acoustic take on punk rock with an over-the-top personality that gets big laughs from little people.
The show takes place on Saturday afternoon, February 4, 2017 at 3PM at Crossroads, located at 78 North Avenue in Garwood, NJ 07027. Doors open at 2:30.
Tickets are $15 per person (children under age 1 are admitted free) and available at: http://www.facebook.com/events/347697545613236.
Proceeds will benefit the Light of Day Foundation (http://lightofday.org), which provides funding and support for Parkinson's Disease (and related condition) research and treatment.
When snow scuttled the original date, Jason and his wife Amy found another way to perform and help the cause – they took to their webcam and gave a Concert Window performance that raised some funds to help promote the makeup date.
Jason had extra motivation to work out this makeup date – inspiration from a departed friend and bandmate. "We're dedicating this concert to the memory of Lou DeMartino, a longtime champion of the Light of Day Foundation," said Jason Didner, a performer and co-organizer of the family concert. "We were blessed to have Lou in our band for the last 4 months of his life. During his 20 years in Joe D'Urso's Stone Caravan, Lou came to be a passionate supporter of Light of Day, traveling through Europe and Canada with Joe to put on benefit shows to help those who had become prisoners in their own bodies. I'm incredibly moved by the support of my co-organizers and the other acts for making this happen."
From the Light of Day Foundation's web site:
"The Light of Day Foundation, Inc., utilizes the power of music to raise money and awareness in its continuing battle to defeat Parkinson's disease and related illnesses such as PSP and ALS within our lifetime.
The Foundation's mission is to fund research into possible cures, improved treatments and support for patients who suffer from those illnesses, their families and their caregivers to help improve their quality of life.
Parkinson's disease is a degenerative disorder of the central nervous system that affects between one-and-a-half million and two million Americans. The incidence of PD is often underestimated because it is not contagious and does not have to be reported by physicians. PD may appear at any age, but it is uncommon in people younger than 40, and the risk of developing it increases with age. It occurs in all parts of the world, and men are affected slightly more often than women."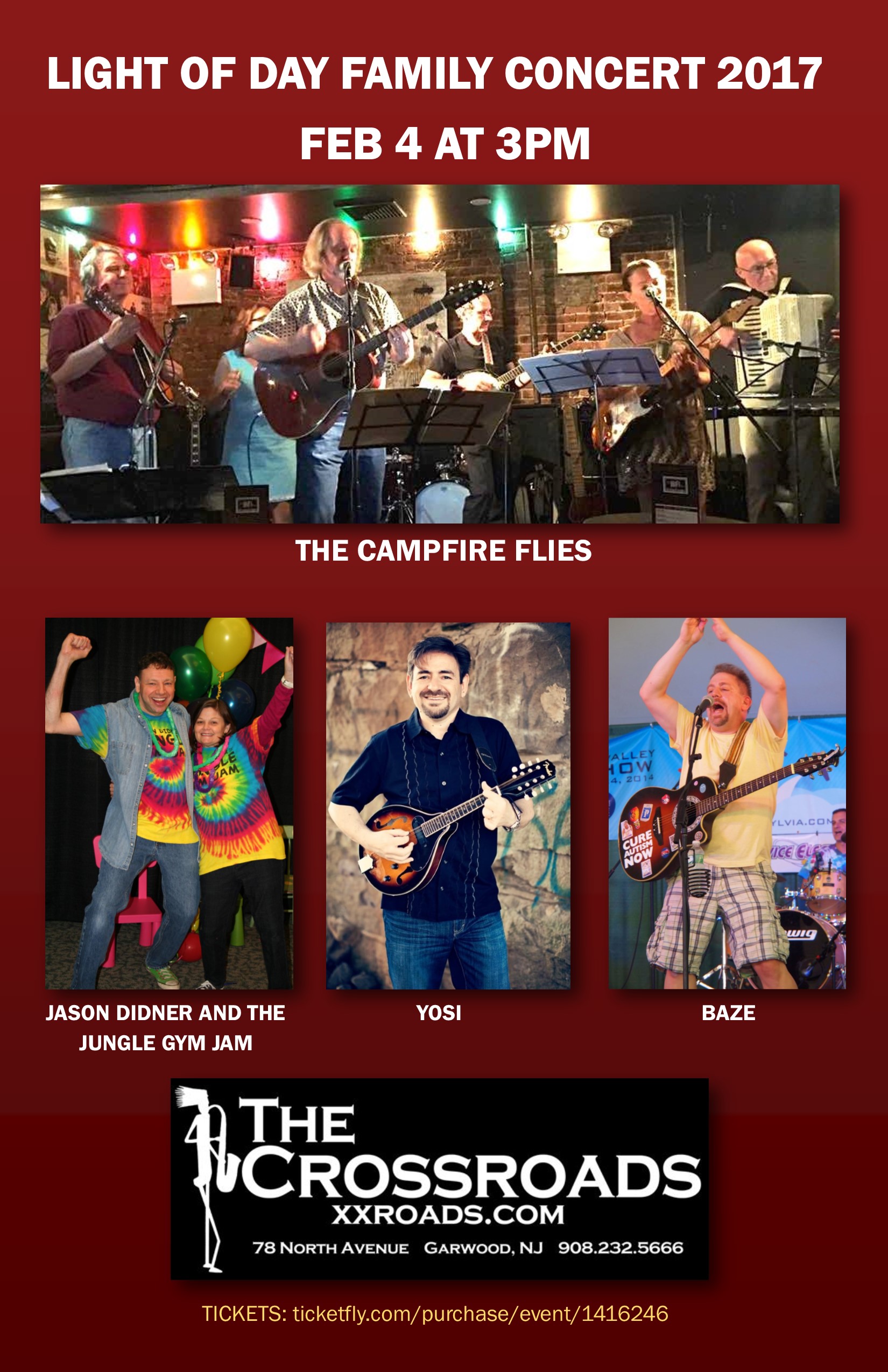 LOD Events
There are currently no Events set up.
Our Artists
Light of Day would like to thank all of the performers who have dedicated their talents for supporting our fight against Parkinson's.
View Past Performers