LOD MINI GOLF CLASSIC
June 16, 2018
Barnacle Bill's Amusements
1968 RT 35 N
Ortley Beach, NJ
United States
Details:
BARNACLE BILL'S AMUSEMENTS
1968 RT 35 N, ORTLEY BEACH, NJ
SAT JUNE 16, Noon-8PM - Rain Date: SUN JUNE 17
$10 per person and $35 per family of 4 or more per round.
Hourly "LOW SCORE", "HOLE IN ONE" prizes; ARCADE; FOOD/BEVERAGES Barnacle Bill's Cafe;
LIVE MUSIC; FREE FATHER'S DAY FAMILY PHOTOS by LOD's professional rock photographers.
For info including sponsorship-Tony Pallagrosi: 732-539-2632 or email: tonyp@concertseast.com.
Take your favorite father golfing on Father's Day weekend- Help folks who suffer from Parkinson's, ALS and PSP!"
Barnacle Bill's Amusements owner Jo Ann Petruzel invites all of you and your families on June 16th to help us take another step closer towards defeating Parkinson's, ALS and PSP in our lifetime! Our goal is $20,000 and only you can get us there!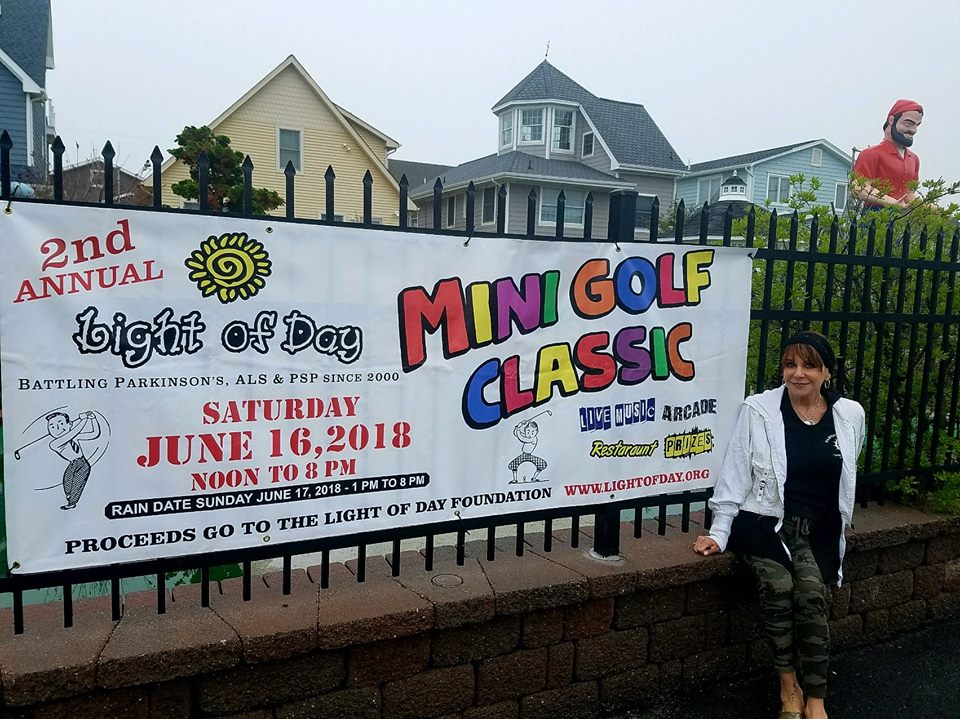 LOD Events
There are currently no Events set up.
Our Artists
Light of Day would like to thank all of the performers who have dedicated their talents for supporting our fight against Parkinson's.
View Past Performers